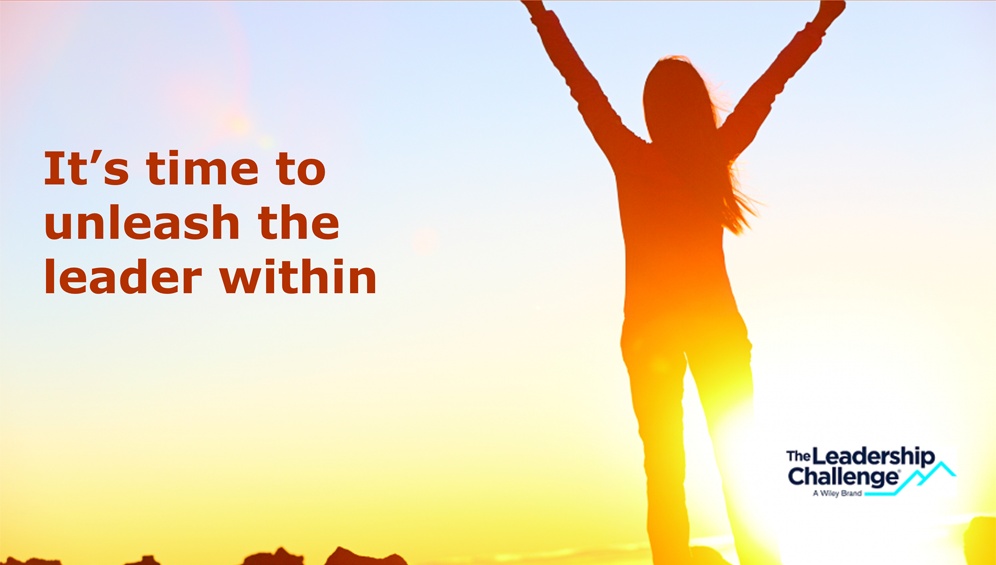 An introduction
What Is The Leadership Challenge®?
The Leadership Challenge is a book by Jim Kouzes and Barry Posner that has sold 3 million+ copies (now in its 7th edition!).
The Leadership Challenge is a time-tested approach, used worldwide, for building leadership effectiveness.
The Leadership Challenge is a
transformative workshop
for leaders who are ready to unleash their full potential.
The Leadership Challenge is based on an
evidence-based framework
: The Five Practices of Exemplary Leadership
®
The Five Practices of Exemplary Leadership

Leaders establish principles concerning the way people (constituents, peers, colleagues, and customers alike) should be treated and the way they should pursue goals. Leaders create standards of excellence and set an example for others to follow. They put up signposts when people feel unsure of where to go or how to get there. Leaders create opportunities for victory.
Leaders passionately believe they can make a difference. They envision the future and create an ideal and unique image of what the organization can become. Through their magnetism and persuasion, leaders enlist others in their dreams. They breathe life into their visions and get people to see exciting possibilities for the future.
Leaders search for opportunities to change the status quo. They look for innovative ways to improve the organization. In doing so, they experiment and take risks. Since complex change threatens to overwhelm people and stifle action, leaders set interim goals so that people can achieve small wins as they work toward larger objectives. Effective leaders unravel bureaucracy when it impedes action. And, because leaders know that taking risks involves mistakes and failures, they accept occasional disappointments as opportunities to learn.
Leaders foster collaboration and build spirited teams. They actively involve others. Leaders understand that mutual respect sustains extraordinary efforts. They strive to create an atmosphere of trust and human dignity. They strengthen others, making each person feel capable and powerful.
Accomplishing extraordinary things in organizations is hard work. To keep hope and determination alive, leaders recognize the contributions that individuals make. In every winning team, the members need to share in the rewards of their efforts, so leaders celebrate accomplishments. They make people feel like heroes.
The Leadership Challenge Workshop
Millions have been transformed by The Leadership Challenge Workshop
Much more than a workshop, this interactive, immersion experience will challenge you to consider your actions, your values, and how you show up as a leader.
Participant discoveries are facilitated by The Leadership Practices Inventory® 360-degree assessment, 1:1 coaching, and interactive workshops. We offer virtual, same-space, and mixed delivery formats. Choose from private and public offerings.
Our graduates also receive a complimentary eLearning course with 30 weeks of reinforcement activities and follow-up content for self-directed learning.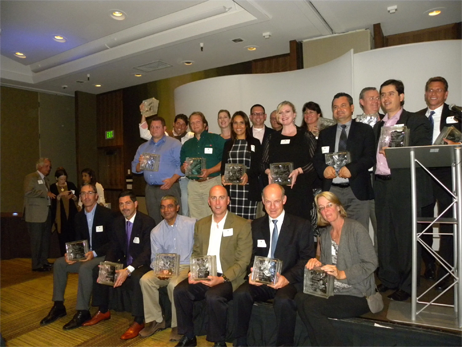 Employee Engagement
The behaviors of exemplary leadership boost employee engagement levels by up to 40%. In studies with 5 million+ respondents, there is a direct correlation between engagement levels and frequency of these leadership behaviors. There is no other factor proven to have such a dramatic impact on employee engagement levels. .
Leadership Effectiveness
It's easier to follow leaders who are credible, consistent, inspiring, responsive to change, inclusive, and encouraging. Leaders who take The Leadership Challenge are leaders who bring the best out of others. They find new ways to make things happen because they unleash the collective power of entire teams and organizations.
Business Results
When employees are engaged and leaders are more effective, turnover decreases. Then productivity and customer satisfaction soar. Revenue climbs, expenses are reduced, and profit margins improve. Independent studies link better business results to leaders who more frequently choose these behaviors.
learn more with this free, fun, highly interactive workshop
Introduction to The Leadership Challenge
Our live introductory workshops are offered 6 times a year. This 90-minute overview explores the differences between leading and managing, myths and misperceptions about leadership, the links between leadership development and employee engagement, and the profound impact for leaders who learn about The Five Practices of Exemplary Leadership.
This introduction is available exclusively on People First Leadership Academy.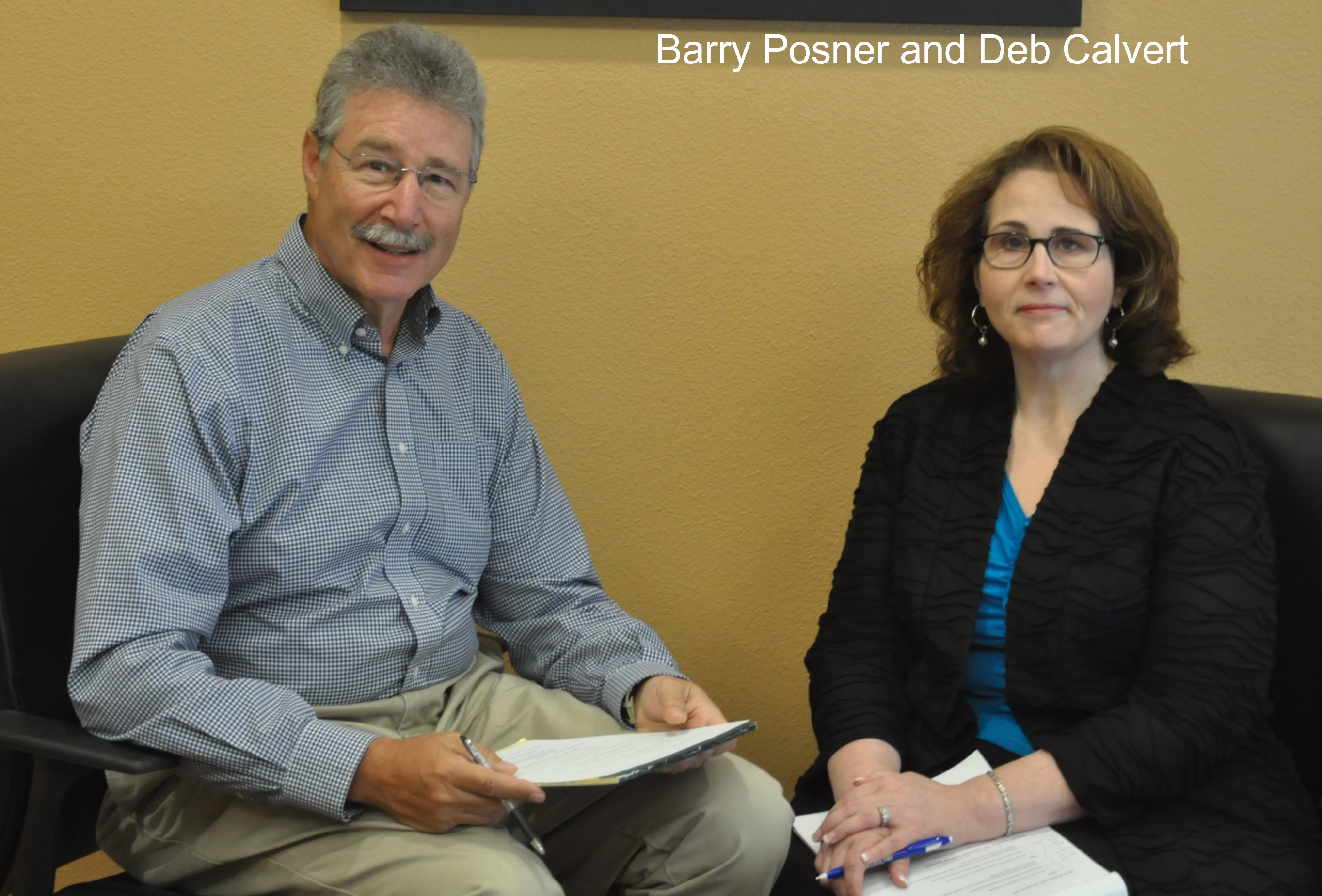 meet your instructor
Deb Calvert
Deb is a Certified Master of The Leadership Challenge. The years spent in pursuit of that credential are time Deb describes as "worth every minute for the unparalleled personal growth." Deb's mentor, Barry Posner, is one of the originators of the body of work known as The Leadership Challenge.
With Barry, Deb developed a youth leadership program. She also researched and co-authored a book, Stop Selling & Start Leading, with Jim Kouzes and Barry Posner.
Deb's work focuses on training, coaching and consulting to support leaders at every level and organizations that genuinely want to put PEOPLE first to achieve greater business success.