Our premiere supervisor training program
"

Workplace Conversations revolutionized the way I look at my interactions with my team. It provided me with new perspectives to be able to engage and build my employees up through coaching. I continue to utilize the resources I gained from Workplace Conversations when looking for ways to improve communications, delegate, coach, and so much more. This course unlocks a new level of leadership and management that is invaluable.

"
Available in 3 Formats: Pick the One that Meets YOUR Needs
All 3 build skills for managing work AND leading people. Scroll down for additional information about each option.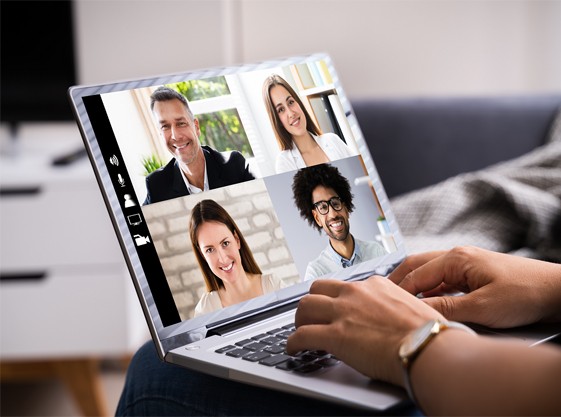 1. Virtual Public Workshops
Our most popular option for individuals and supervisors in SMBs. Best value with the 3 C's: great content, 1:1 coaching, and an interactive cohort. These on-camera workshops are limited to 18 participants so everyone can engage and get relevant, immediate application.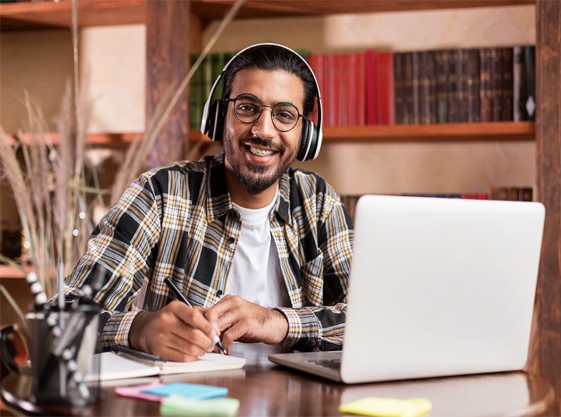 2. Self-paced eLearning
Engaging videos, quick-read eBooks, and challenge assignments + job aids and bonus resources. This robust course is self-paced with adjustable settings for video speed, optional captions, and on-the-go "snack size" learning. Available immediately after registration.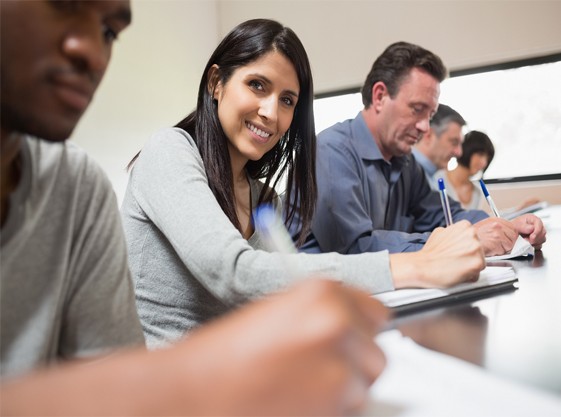 3. Private Client Delivery
Customized to meet the needs of your group. A la carte content or the full program, delivered in full-day (onsite) or periodic engagements (virtual or onsite). Also available in Spanish, with a bilingual trainer, professionally translated materials and workbook.
option 1: Virtual Public WOrkshopS & The 3 High-Value C's
Content, Coaching & Cohort
This supervisor training includes 18 hours of highly interactive workshops, delivered in a virtual format that's engaging and fun.
We meet twice a week for 6 consecutive weeks. If you miss a session, you'll receive access to a make-up module in our eLearning platform.
All participants also receive 1:1 coaching, a 4-color workbook resource, and a full toolkit of job aids for reinforcement.
Best of all, you'll meet people from other organizations to cross-pollinate ideas and share the cohort experience. Most leave with friends for life!
Course Content
Foundations for supervising, managing and leading include soft skills for asserting yourself, communicating, motivating others, managing conflict, and leading change. Skills for setting expectations, giving feedback, delegating, coaching, and conducting 1:1 meetings + a focus on continual learning.
1:1 Coaching
Personalized learning and real application are important in any learning experience. Your coach will help you activate your new skills by thinking through the specific situations & people you encounter in your organization. You can count on practical, tactical impactful takeaways!
Cohort of Peers
Group discussions and breakout assignments give every learner an opportunity to get new ideas and peer perspectives. We encourage learners to share ideas, explore alternatives, and support each other's growth throughout the course. Most groups exchange contact info and form long-term support systems.
option 2: Self-paced e-learning with 24/7 access
Ideal for Need-It-Right-Now Situations
This Certificate Program includes videos, job aids, demonstrations, and quick-read tools for accelerated access to content.
Accountability and assured knowledge transfer with quizzes for each module and a final exam.
Optional (and highly recommended!) 4-color workbook, available on Amazon, serves as a long-term resource for learners.
This option is affordable for individuals and often used when preparing to move into management.
option 3: customized workshops for your organization or team
Upskill Your Entire Supervisory Team Together
Customized to your industry, issues, and scheduling preferences. Consideration of learner needs, education levels, and specific challenges, too.
Our bilingual trainers will fully engage your Spanish-language supervisors. Don't leave out or shortcut learning for all team members.
Flexible mix-and-match modules. Flexible options for virtual delivery or on-site group instruction. Always highly interactive and highly relevant.
Let's talk about YOUR supervisor training needs. We've designed this content with adaptability in mind.