Discover Your Strengths
Identify and learn how to leverage your strengths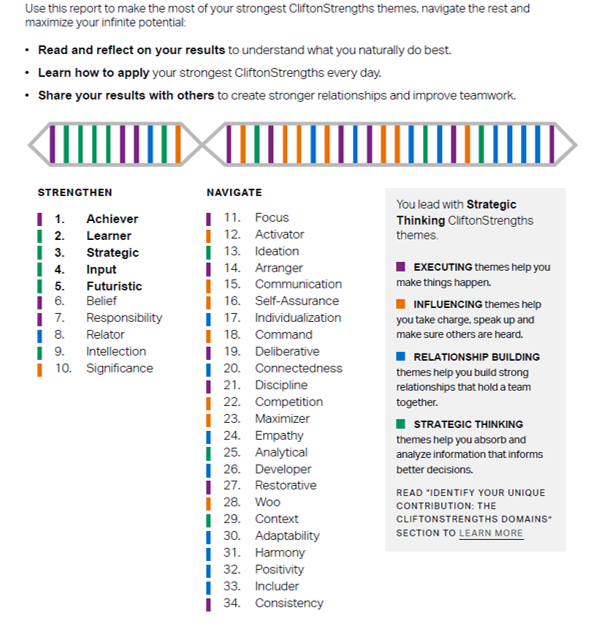 How to discover your strengths
CliftonStrengths + Coaching
After you complete an online assessment, you'll receive a detailed report that describes your workplace strengths and categorizes them so you can see themes and how the pieces fit together to make you an important member of the team.
Your coach will walk you through the report and help you interpret what the findings mean to your career, professional satisfaction, job fit, and pursuits. You'll discover your strengths and how to use them!
All coaching conversations are confidential. Your coach will not sure information or the assessment report with anyone other than you. It's a good idea, though, for you to share what you learn about yourself. This baseline can enable employers to assign projects that suit your strengths and help you find resources for developing in areas that are not as strong (but essential in the work you do).
When team members share their reports with each other, they know who to go to for complementary strengths. Getting to know yourself and others in this way enhances productivity and pride.